Situated in the Vinpearl Hòn Tre (Nha Trang) Resort complex, Vinpearl Land is a high-end complex located on the banks of one of the 29 most beautiful bays in the world. It features a wide variety of attractive entertainment and dining options for the whole family, especially during the holiday season, making it the perfect place to welcome New Year 2018.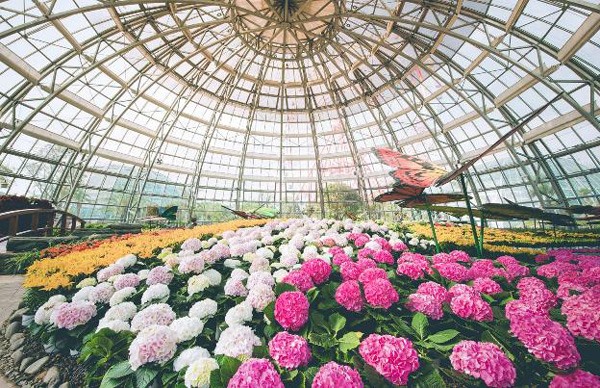 From the mainland, visitors can easily move to the island via cannons operating 24/7 and admire the Nha Trang Bay from above through the longest sea-crossing cable system in Việt Nam.


Travelers looking for an adrenaline rush can enjoy exhilarating adventure games. They can experience speed with the My Adventure Speedway or fly in the windy sky with rope swing games.


For those who love engaging in thrilling activities, the worlds largest floating bay with its water sports will ensure invigorating moments at the start of the year with friends.


The King's garden is also an extraordinary destination for the New Year at Vinpearl Land Nha Trang. It houses hundreds of rare animals and plants, including many species listed in the Red Book such as leprechaun, silver lion, Bengal tiger and several rare birds.


The New Year will be brighter thanks to unique check-in photos with African trees, 500-year-old olive trees from Greece and hundreds of colorful blooming spring flowers as well as exotic species that grow in different climates around the world.
From above, Vinpearl Land looks like a mythical castle rising in the middle of Nha Trang Bay. Enjoying the New Years Eve with friends and relatives while watching one of the most beautiful bays in the world will bring visitors memorable experiences and open a whole new year with full of joy and happiness.


Việt Nam News.