On January 15, Vingroup announced its strategy to revamp its tourist system to match internationalfive-star standards.


In addition to significant breakthroughs in quality, Vinpearl is launching a series of high-end services aimedat achieving the goal of "Vietnamese hotel ---reaching the world."


Starting now until June 2018, comprehensive changes will be brought about in 12 groups of services --- welcome, transportation, food, entertainment, sports, babysitting, combined meetings, incentives, conventions and events (MICE), travel experience and medical tourism.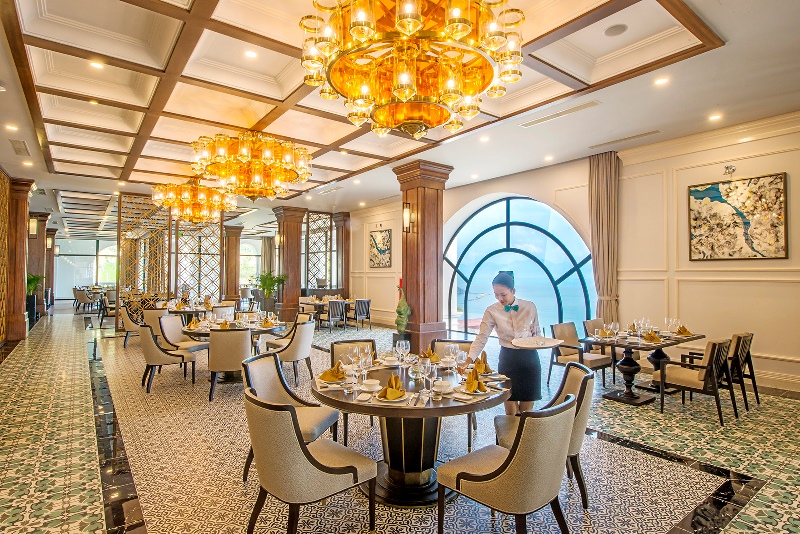 In particular, food services will be fundamentally changed both in terms of menu and mode of service. Vietnamese, Russian, Chinese, Korean and Japanese customers will have their traditional menu in buffet restaurants, or they will be served separately by top chefs at alacarte restaurants. Besides increasing the number of international alacarte restaurants, culinary services will also be personalised for every customer, including five-star celebrations for special occasions such as honeymoons, birthdays or weddings.
The entertainment system continues to be comprehensively improved, comparable with leading entertainment centres in the world. A range of beach games have been added, such as water-skiing, water-driving, canoeing, canoe surfing, canoeing-kayaking, floating ball, sea walk, sea diving and glass bottom boat.Simultaneously, the chain has developed specialised systems that can be enjoyed "only at Vinpearl", such as open safari zoo, high-class golf course, Ocean Hill and Almaz convention, and food and entertainment system, guaranteeing a unique experience to customers.


Also "only at Vinpearl" is the
Kid's Club
, on a parwith international five-star standard, the first of its kind in Việt Nam. Instead of just providing babysitting services, Kid's Club's high-quality educational expertise is designed around the psyche of different age groups of children, providing an opportunity for local kids to experience local culture while giving privacy to parents.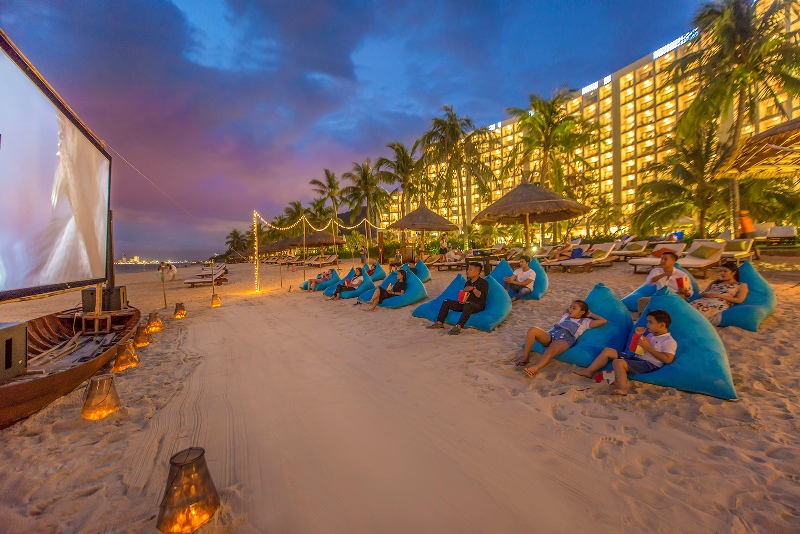 The next highlight is the health spa treatment,with two popular five-star spa brands --- Mandara and COMO --- joining the Vinpearl bandwagon. The resort company also plans to change many international business service (MICE) packages, such as 24-hours room service, specialised services and team building. In addition to these, basic services such as pickup of customers in a luxury car or high-quality check-in process will be changed drastically by Vinpearl to provide a luxurious experience to visitors.


With its specific strategy to match the luxuryand high-end and personalised services offered by international five-star hotels, Vinpearl is slowly approaching its target to become a "Vietnamese hotel--- reaching the world." - VNS